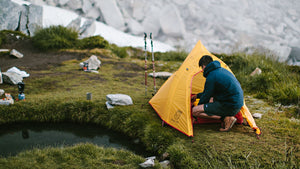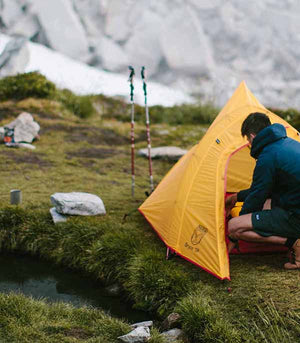 WELCOME TO PARIA OUTDOOR PRODUCTS
AFFORDABLE, HIGH-QUALITY
BACKPACKING GEAR
HIGH-QUALITY - We offer high-quality, lightweight backpacking gear that will serve you for years. Just read our hundreds of customer reviews!
DIRECT-TO-CONSUMER SAVINGS - Our direct-to-consumer model cuts out the traditional retail markup and passes the savings to you.
LIFETIME WARRANTY - We offer a lifetime warranty on all of our gear.
60-DAY, NO HASSLE RETURNS - Our flexible return policy means you can be confident with your purchase.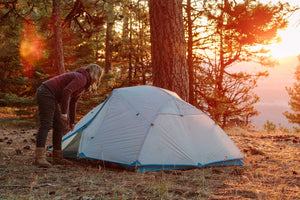 A backcountry palace! Now available in 1-person, 2-person, and 3-person sizes.
★★★★★

Great Bang for the Buck!

In my opinion, the Arches 2P tent is an excellent value.

Stephen Houser

Stillwater, OK
★★★★★

Love this quilt!

This quilt is awesome. 22° out right now and I'm toasty warm.

James Werner

Charlestown, RI
★★★★★

It has held up for years!

We've had this tent since 2016 and it hasn't let us down.

Tracy Belski

Union Bridge, MD
★★★★★

Incredible bag!

If you're in the market for a new bag, just buy this one already and use the money you'll save on adventures.

Bryan Smith

Easton, PA
★★★★★

3 years of use and I love it!

I bought this sleeping pad 3 years ago. At that time I knew very little about Paria Outdoor products. I am now a believer.

Keith White

Valparaiso, IN
★★★★★

Wonderful poles!

I love how easy they are to put together and they fold up small.

Kris Evans

Klamath Falls, OR
★★★★★

Very nice cord!

No discernible stretch. Very lightweight. Holds knots well. It doesn't get tangled easily. This seems like an ideal cord!

Matthew King

Phoenix, AZ
★★★★★

Very pleased!

It's already a great deal considering the price to quality ratio, and then you factor in the lifetime warranty and great customer service and it's unparalleled as far as I know.

Jeff Gartner

Clovis, CA